What does it cost to start?
Nettl has low start-up costs.
The Nettl Web2Print bundle price starts at $299 per month.
We also offer two core Nettl packages. Nettl System – our full software suite at $399 per month, and Nettl Franchise – the complete business system starting at $299 per month depending on the size of your exclusive territory plus an Initial License fee. As we only work with existing graphics businesses, we assume you already have most of what you need to become a Nettl. You'll have a Mac, with Adobe Creative Suite. You'll have internet access and you'll already have business premises to operate from.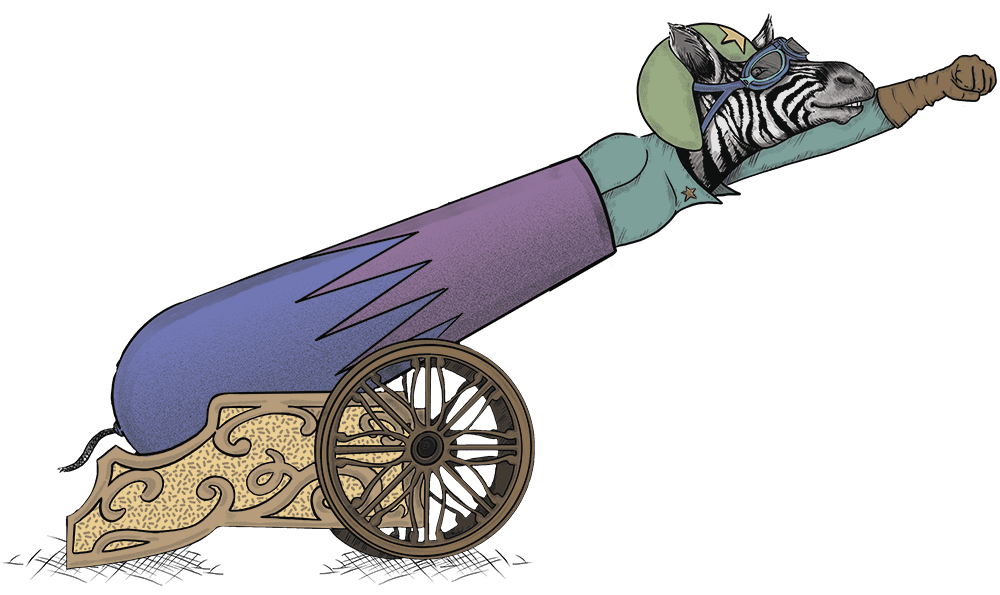 WEB2PRINT, NETTL System or franchise?
We have hundreds of Nettl System and Nettl Franchise users across the world. Now Nettl is here in America, and we'd like you to be a part of it.
Get started today with Nettl System. Or join our Nettl Franchise network.
See exactly what features are included in each of the options below and choose the right package for your business.
Nettl System
Use our software – the Nettl System, to extend the range of things you can do for your clients. Use your existing team's skillset to do more. Keep using your own existing brand.
start today
Start using our software tools today. Whether you're looking to start in web, offer SEO to clients, improve customer experience or improve workflow efficiencies. You can be up and running in no time at all.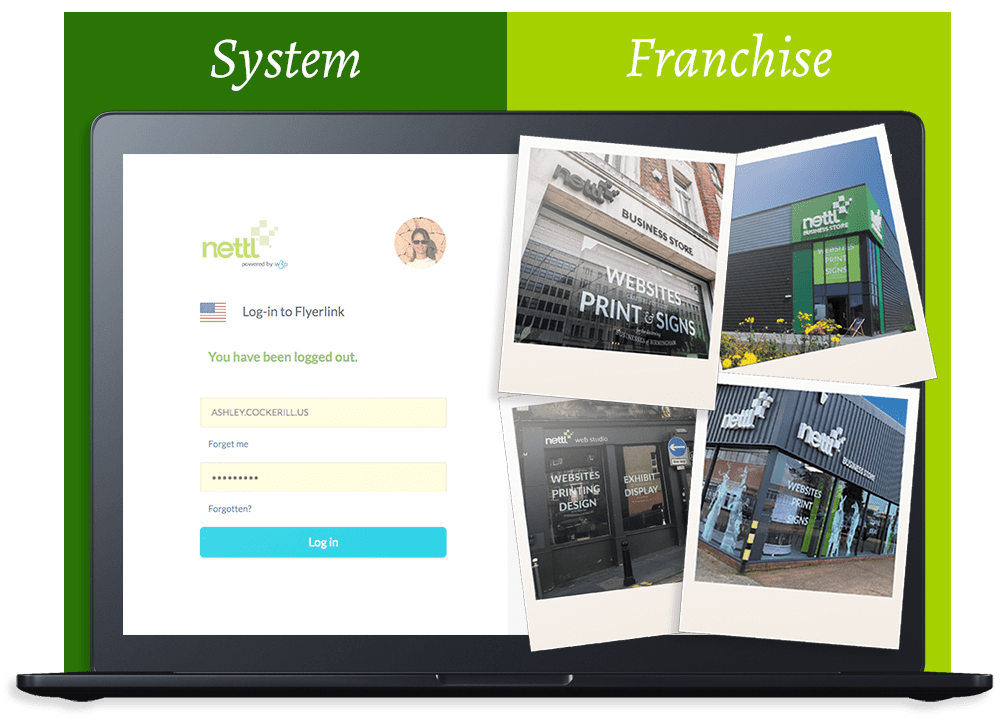 Nettl Franchise
Take advantage of Nettl's complete business system and suite of marketing to engage new clients and keep in touch with existing ones. Co-brand Nettl with your existing business.
access marketing
Content, content and more content. Access the Nettl brand and the full marketing library that goes with it. Have automated marketing go to your clients on your behalf, every month.
Feature

Web2Print

System

Franchise

Create WordPress and Brambl websites

Create WooCommerce and Brambl basket e-commerce sites

Sell websites designed & built by Nettl :Creators

Sell Care Plans, managed by Nettl Geeks

Sell SEO packages, managed by Nettl Geeks

Sell PPC packages, managed by Nettl Geeks

Sell Social packages, managed by Nettl Geeks

Integrated hosting, domains, SSLs & backups

Access Nettl proposal generator tool

Access project and task management system

SEO Audit generator & live reporting portal

Generate invoices & collect payments automatically

Access to Geek Channel, Fast Paths and Industry Insights

W3pin Community support and global chat

Manage print, poster, exhibition and sign jobs

Access Nettls fully integrated print supply chain

Auto-file checking and online proofing tool

Workflow dashboard & process automation

Full client CRM system and reporting

Access to 80 million stock photos for 99c each

Integration with Stripe, GoCardless, Paypal and Worldpay

Own brand client online ordering portal

Full shopping cart for online orders on Nettl.com

Own brand public shop for online orders

Listed on Nettl.com studio directory

Exclusive geographic territory

Use Nettl branding and marketing collateral

Co-brand Nettl marketing with your own brand

Pathway to become a Google Partner

Included in 1-800 call routing and centralized marketing

Telepath call visualization

Minimum contract term

1 year

1 year

5 years

Initial Fee (Founder Franchise discounts currently applied)

$995

$0

$1,995

Monthly subscription fee from

$299

$299

$299

and up

Online training included

1 seat on 2 courses

1 seat on 4 courses

2 seats on 6 courses

Additional online training seats

$199/seat

$199/seat

$199/seat

Additional own brand web shops

$199/mo

$199/mo

$199/mo
NETTL SYSTEM
UPGRADE BUNDLES
Full Nettl System subscribers can manage multiple web, print and sign projects in their studio. Every Nettl location is different so you might want to upgrade to include one of the Nettl Web2Print bundles below, once you get started.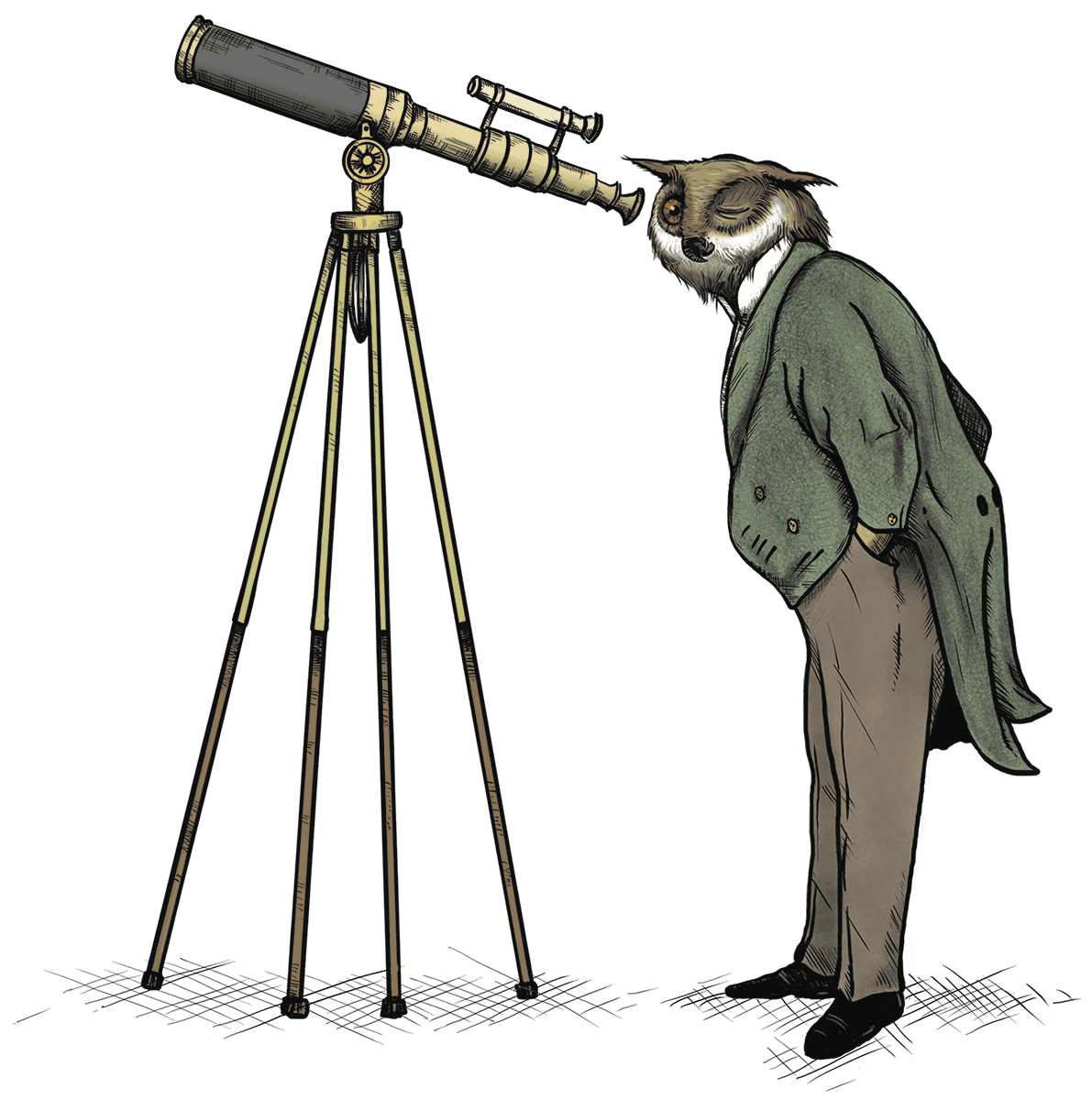 Manage your own print & sign products with Product Builder, Product Importer, Production Dashboard, Stock Manager & Supplier Access.
Full public e-commerce site like www.printing.com, self-branded in your style, connected to your Stripe/PayPal account.
Build online templates, directly from InDesign & launch private client branded ordering portals.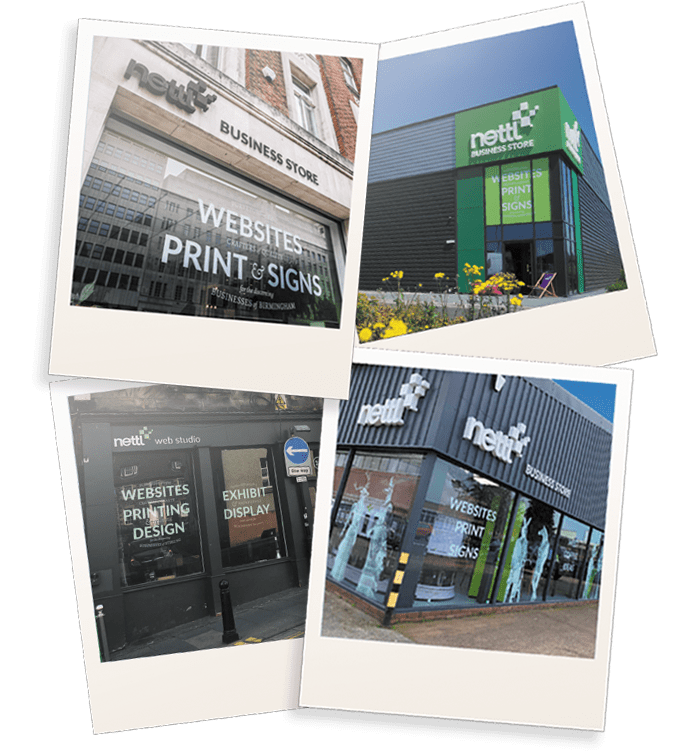 You could be the only Nettl in the neighborhood.
If you decide to become a Nettl Franchise, we'll grant you your own territory. That means we won't allow another Nettl Franchise or Nettl System in the same territory as yours. However, you're free to sell or market to clients anywhere – we don't restrict that.
The size of your territory depends on business density. Our packages reflect that, and you can upgrade your package at any time.
Download franchise packages as PDF
| | | | | |
| --- | --- | --- | --- | --- |
| Package | No. of Business | Year 1 | Year 2 | Year 3 on |
| Neighborhood | 0 – 500 | $299/mo | $399/mo | $499/mo |
| Village | 501 – 1,000 | $399/mo | $499/mo | $599/mo |
| Town | 1,001 – 2,500 | $499/mo | $599/mo | $699/mo |
| District | 2,501 – 5,000 | $599/mo | $699/mo | $799/mo |
| City | 5,001 – 10,000 | $699/mo | $799/mo | $899/mo |
| Metropolis | 10,001 – 25,000 | $799/mo | $899/mo | $999/mo |
Becoming a Nettl Franchise
In the table below, we've indicated some estimated costs you might choose to invest in as a Nettl Franchise to make your place look more like a Nettl.
How much you choose to invest will be up to you. We've also shown costs you might incur as you add people and grow your business.
Type of expenditure

Amount

Method of payment

When due

To whom payment is made

Initial Fee
$1,995 – $4,995
Lump sum
When you sign the Franchise Agreement
Us
Construction and Leasehold Improvements

$0 – $1,500
Varies
Prior to opening
Third-party suppliers and vendors
Furniture, Fixtures and Equipment
$0- $10,000
As billed
As incurred
Third-party suppliers and vendors
Signs
$250 – $4,000
As billed
Before opening
Third-party suppliers and vendors, subject to our specifications

Computer, Software and Point of Sales System

$0 – $5,000

As billed

As incurred

Third-party suppliers and vendors

Insurance Deposits and Premiums

$300 – $5,000

As incurred

Varies

Insurance companies

Travel and Lodging for Initial Training

$0 – $2,000

As incurred

Before opening

Third party

Grand Opening Marketing Expense

$0 – $2,000

In accordance with your grand opening marketing plan

As incurred and prior to opening

Third party suppliers and vendors

Professional Fees

$1,000 – $3,000

As billed

Before opening

Third parties, including attorneys, accountants and architects

Business Licenses and Permits

$0- $3,000

Lump sum

Before opening

Government authorities

Printing, Stationery and Office Supplies

$100 – $300

As billed

Before opening

Third party

Additional Funds –
Initial period of 3 months

$5,000 – $20,000

As incurred

Before opening

Us, utilities approved vendors, employees and other providers of services and/or goods necessary for the operation of your Studio.

TOTAL FRANCHISE AGREEMENT

$8,645 to $60,795 (Franchise Agreement)

founder franchise discounts
To become a Nettl Franchise, we charge an initial fee of $4,995. That covers your online training sessions and a marketing starter pack.
While Nettl of America is growing, we are offering Founder Franchisees a discount of up to 60% off the initial fee:
| | | |
| --- | --- | --- |
| Sequence | Reduced fee | Saving |
| First 20 | $1,995 | 60% |
| Next 25 | $2,995 | 40% |
| Next 50 | $3,995 | 20% |
These discounts are regulated by federal law and are strictly applied according to the date your franchise agreement is signed.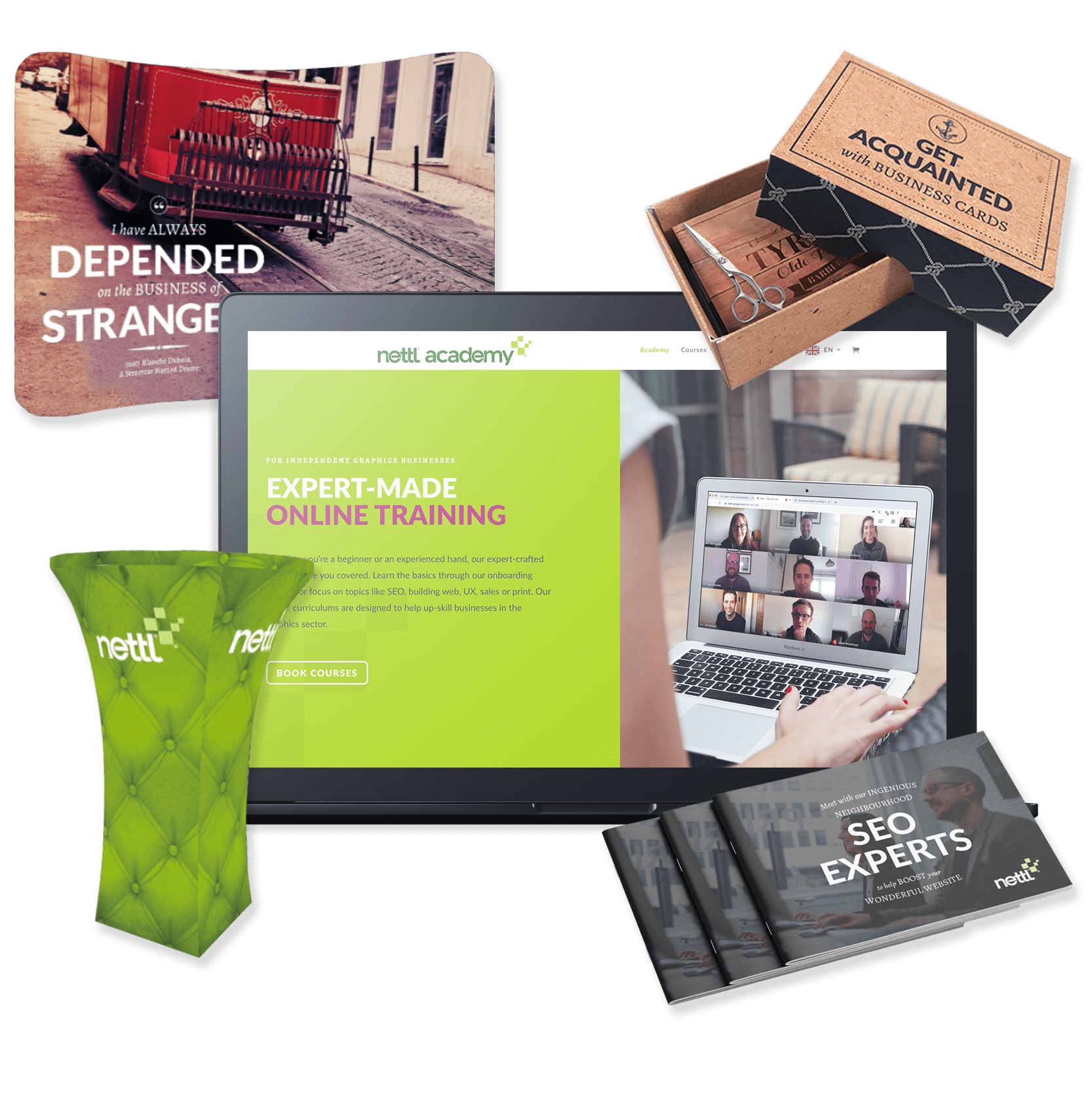 Not an Offer to Sell a Franchise
The information on this page is for information purposes only, is not intended as an offer to sell a franchise or a solicitation of an offer to buy a franchise. The offering of a franchise can be made by prospectus only in the form of a Franchise Disclosure Document. In the states of California, Hawaii, Illinois, Indiana, Maryland, Michigan, Minnesota, New York, North Dakota, Oregon, Rhode Island, South Dakota, Virginia, Washington, and Wisconsin, we will not offer you a franchise unless and until we have complied with applicable pre-sale registration and/or disclosure requirements.
All prices exclude sales tax and are subject to change.