Nettl has helped 235+ independent graphics businesses to become the go-to place, in their neighborhoods, for all the things clients now need. Web, SEO, print, and design. They've diversified their services, grown their client bases, up-skilled their existing staff and added additional, recurring subscription based revenue streams. Using the Nettl Method to work smarter.
Hear from some of our partners. They're printers, web agencies, graphic designers, sign-makers and print re-sellers who've added the Nettl formula to grow their businesses.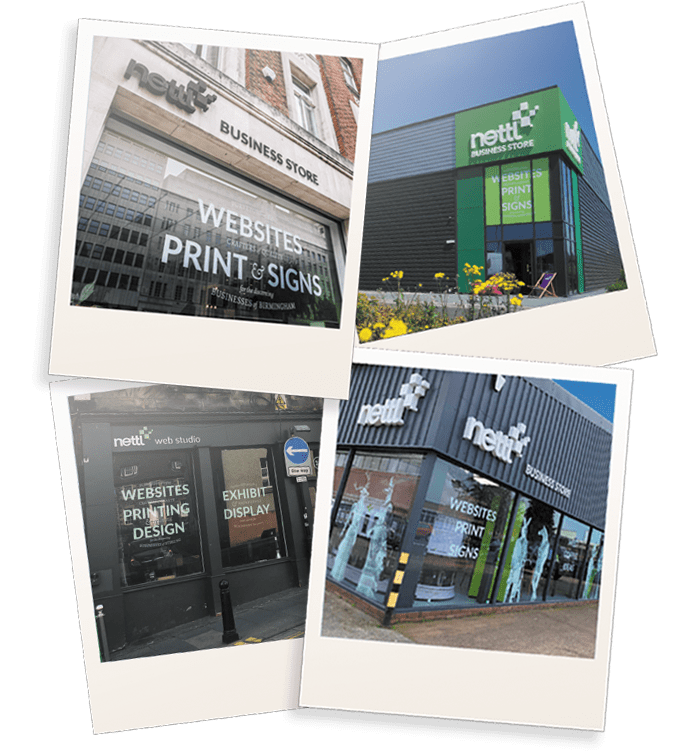 Nettl of Cuyahoga Falls
Jamie added the Nettl Franchise opportunity as a way to broaden the services of her marketing agency. She wanted the benefits of being part of a large community and to gain access to the support and software needed to grow an SMB media business.
"The training courses, the marketing material, in fact everything has surpassed my expectations."
"The speed to get answers on the help we need has been incredible"
Location
Cuyahoga Falls, Ohio.
BUSINESS TYPE
Social Media Marketing
TEAM SIZE
2 Nettlings
trading since
2019
Nettl of Winter Haven
John ran a high street print shop but saw print sales declining. To survive and grow he wanted to build the digital side of his business. He added Nettl to evolve his studio into a full service agency without the costs of building the infrastructure and employing new staff.
"We've added monthly recurring revenue from websites and SEO, not easy to do with print. But we've been able to do it, with digital services, using our Nettl system."
"The training and support, from the Nettl team has been absolutely invaluable"
Location
Winter Haven, Florida
BUSINESS TYPE
High Street Print Shop
TEAM SIZE
2 Nettlings
trading since
2019
Nettl of Naples
Blase added Nettl to diversify his services and offer more website solutions to his clients. He'd seen the change in client needs and wanted to use web services as a way to grow his existing client spend, and as a service to win new clients for his business.
"We love the Nettl branding, we've incorporated it in all our our visible marketing from our window graphics to our new van wrap design"
"We wanted to deliver higher end websites for our clients, and use 'web' as a way to win new clients too"
Location
Naples, Florida
BUSINESS TYPE
Commercial Printing & Mailing
TEAM SIZE
7 Nettlings
trading since
1980
Nettl of Zephyrhills
Sue joined Nettl to provide her design and print business with the marketing and monthly communication tools they needed to stay at the front of their client's minds, a way to reach out and attract new clients to her business.
"We love all the marketing Nettl provides which helps us sell to our clients"
"The training really has helped us up-skill and build our website design and SEO skills"
Location
Zephyrhills, Florida
BUSINESS TYPE
Design and Print studio
TEAM SIZE
3 Nettlings
trading since
2004
Nettl Metro New Jersey
Mike started with a Nettl System to transform the way his existing print business operated. He later added the full Franchise package & opened a fully branded Nettl studio to compliment his existing services and make his business relevant to client needs today.
"We fell in love with the formula, marketing and potential and couldn't wait to open a fully branded studio"
"Clients needs have changed, we knew we had to pivot our print business into web and SEO to continue our growth, Nettl made it easy for us to do that"
Location
Linden, New Jersey
BUSINESS TYPE
Commercial & Digital Printer
TEAM SIZE
8 Nettlings
trading since
2004