There are lots of clever software apps on the market to take care of the things you do every day. We've put all the important things in one place, in the Nettl system's back office. We've been developing it for over two decades, so we've learnt a thing or two along the way about how to save a few minutes here and a few hours there.
The Nettl system connects you to clients. Online payments. File uploads. Proof approvals. Invoice downloads. Let clients do the self-service things they want to do, so you can spend time on the important value-added things.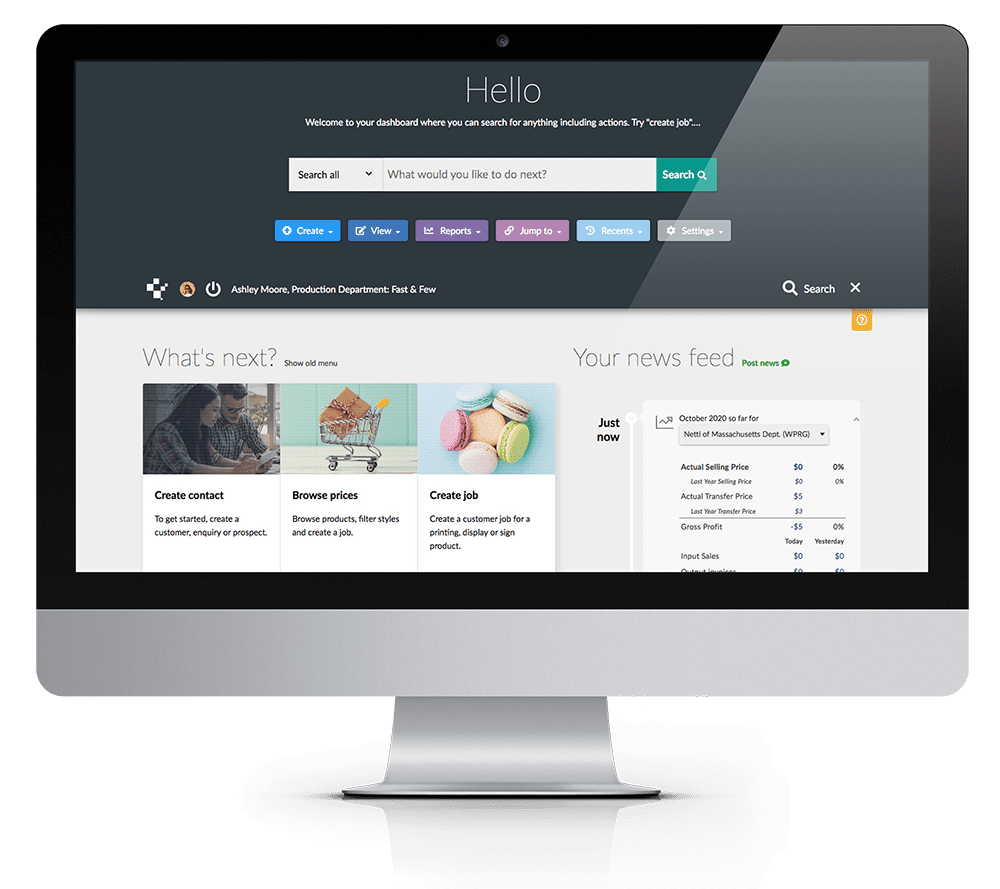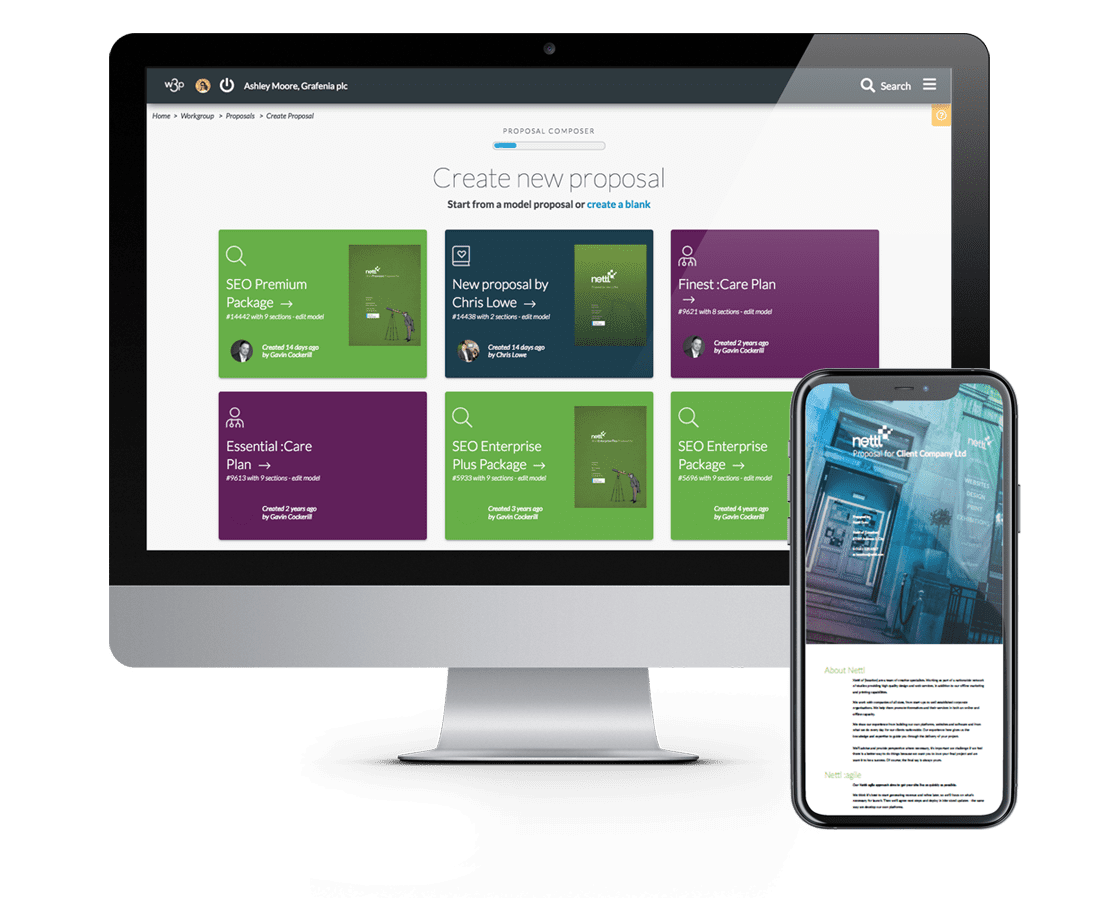 RUN YOUR BUSINESS
Nettl's system intelligently automates lots of little tasks. Like billing. Subscriptions. File preflighting. It makes your team work more effectively and helps you sell more. Build beautiful online proposals using pre-written content. Manage Projects. Tasks. Orders. Even use it to manage your own in-house production, using a visual, drag and drop dashboard.
The Nettl System includes:
CRM
The Nettl system is a customer relationship management system, or CRM. It watches what clients do, monitors spending and buying habits, so you can act quickly to maintain and develop relationships.
CONTROL DESK
Manage your studio's workflow with the Control Desk. Print jobs, Web Jobs and SEO projects all easily managed and processed. Scroll down further to read more about this.
PAYMENTS
Nettl's system will send invoices, collect your client payments, generate reciepts and create cash book entries. Your customers can pay you, whilst you focus on winning the next order.
control desk
Nettl studios might have hundreds of jobs on the go at once. Some need design. Others need to be file checked. They'll be waiting for proof sign-offs. And there will be pdfs ready to send to production.
Nettl's system has a clever way of juggling all these jobs. We call it Control Desk. It's the workflow. Visually. On one screen. Jobs are sorted into columns and users move them inline with progress. Drag a card to another column to change its status. Assign it to someone by dropping in on their face to the right. Drag to the special drop zones on the left to do a task automatically.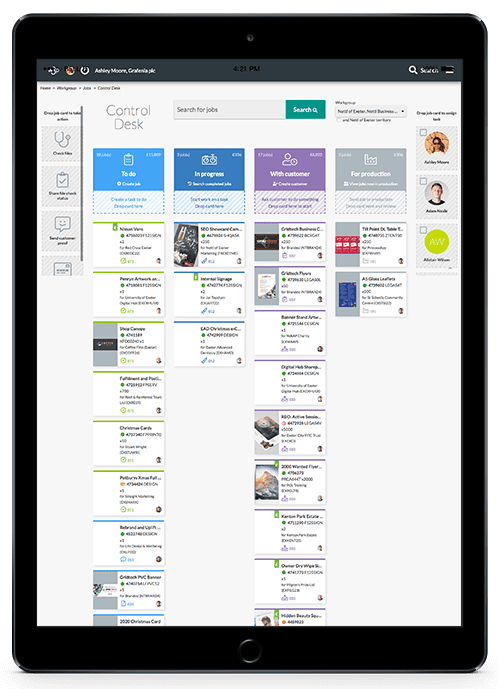 Manage your studio workflow
Visual workflow
At a glance, see the status of your entire studio workflow. See and move what's at design, proof or production stage.
Mobile friendly
Utilize Control Desk on mobile devices in your studio team to improve customer experience, efficiency and visibility.
Automated steps
Just drag 'n' drop cards to push online proofs, preflight reports and more automatically, straight into your clients' inbox.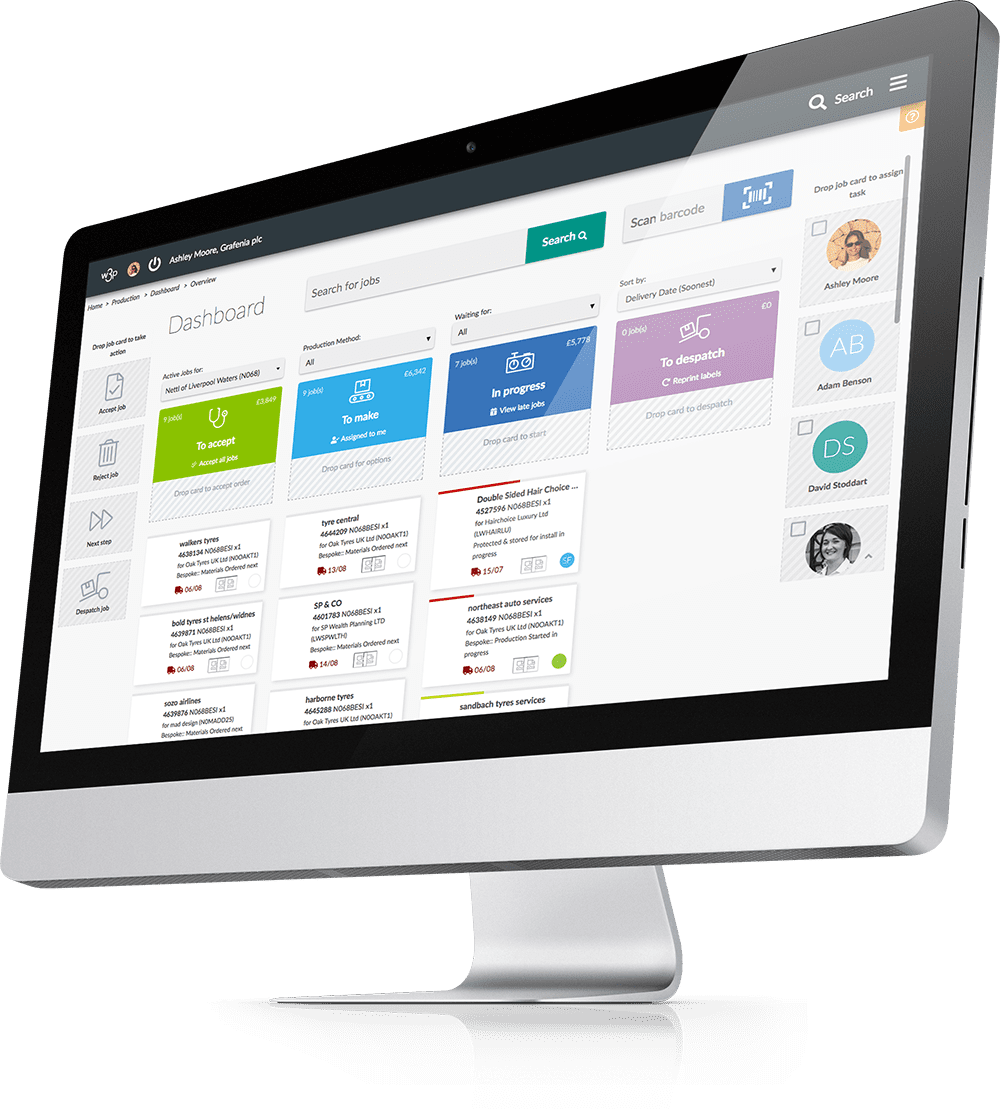 Production Dashboard
How do you manage your workflow today? Nettl system users get access to our Production Dashboard. It's a kanban card-based system. First, there's orders and files To Accept. Then jobs ready To Make. When an operator starts a job, the card moves to In Progress, adorned with their smiling face. When all steps are complete, it'll move To Despatch, ready to print shipping labels.
The dashboard is perfect for touch devices, like iPads or Amazon Fire tablets. Working live means the team see what needs to be done, in real time. All the information they need is just a click away.
Manage your own production
Production steps
Create your own production steps relevant to your department. Easily move orders through production until despatched.
Mobile friendly
Utilize the Production Dashboard on mobile devices on your production floor to improve efficiency and visibility.
Email notifications
Send email notifications to production when a new order is sent, and to clients and studio teams once an order has been produced and dispatched