SELL AND BUILD WEBSITES FOR YOUR CLIENTS
Build beautiful mobile websites, e-commerce web shops and interactive booking systems. From automated proposal and project planning to one click installation and deployment. The Nettl system makes the process smarter for your team. Effortlessly install different types of website platform. With just a few clicks. The platform you choose will depend on which is right for your client. Our system will help you select and build the right one.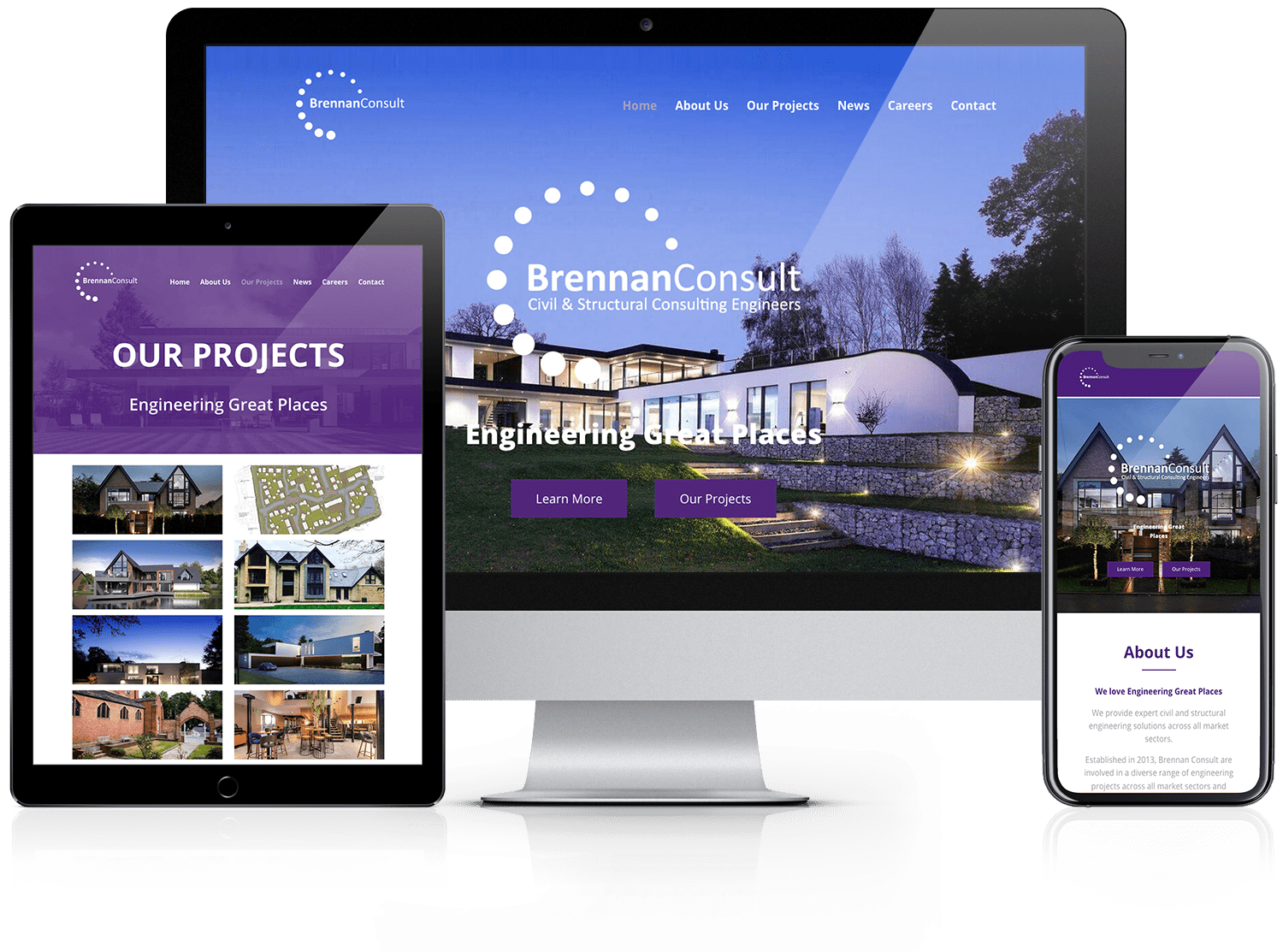 Our integrated web platforms
Your clients come in all different shapes and sizes. So why should their websites all be the same? We've made it simple for you to work with the most popular platforms, without having to be a programmer.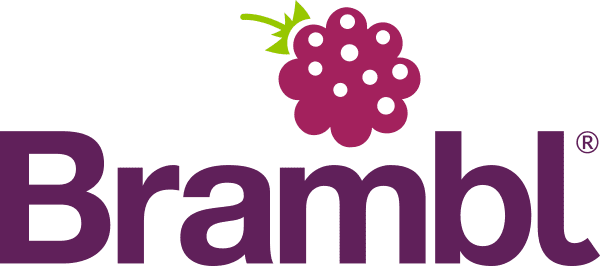 Build beautiful mobile websites with drag 'n' drop. Brambl sites work great on mobiles and look fantastic on computers. If you can use Photoshop, you can pick up Brambl in minutes and master it in a few hours.

It's the most popular e-commerce platform for a reason. Build sophisticated web shops for your clients and get them selling online. Benefit from our developer licenses and fast paths for popular extensions and payment gateways.

Harness the power of the world's most popular and flexible web platform – right from within the Nettl system. Fast and simple installs, thousands of ready-designed layouts and a growing plugin library. One click deployments, all at your fingertips.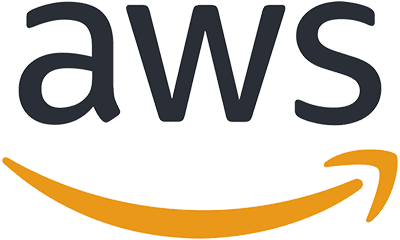 Ready to go live? Press the "go live" button and deploy your website. It'll join the millions of other projects in the secure, reliable and scalable infrastructure of the Amazon hosting cloud.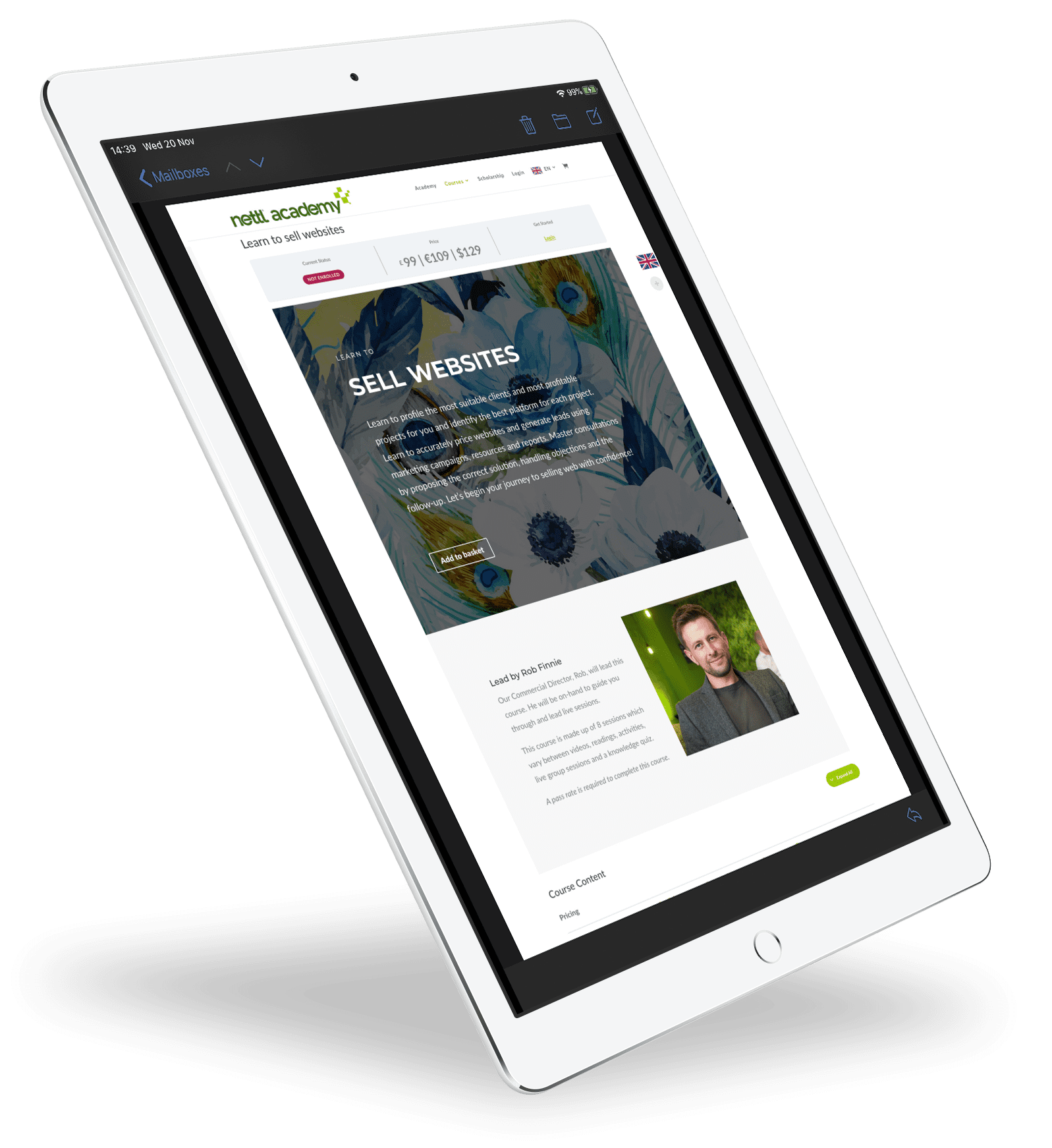 Sell Websites
Every website project starts with a sale. The Nettl system gives you the knowledge, training and software tools to help you find, propose and win new website projects for your business. Join today and start selling your first project now.
Industry Insights
Different sectors have different needs. But within a sector, there are common solutions. Browse our library of industry-specific features, with dedicated solutions and inspiring ideas.
Consultation
A proven, efficient process for completing client needs analysis. Ensuring we deliver the right solution for the client and increasing the likelihood a project goes ahead.
Design Brief
What to ask, what to consider, and how to layout the draft design for your websites. Starting from scratch or using pre-made layouts, get the design locked in before build.
Proposal Builder
Avoid feature creep and improve the buying experience. Produce proposals in minutes for clients. Use our pre-written model proposals, then drag 'n' drop sections to tailor for the client.
Sales Training
Nettl Academy helps you understand opportunities to win new work. We'll teach you which platform to choose, how to price profitably and how to generate ongoing revenue.
Project
Once you've won the order, use our management tool to define project steps. Link your team, project and client together, with a streamlined and visible project road map.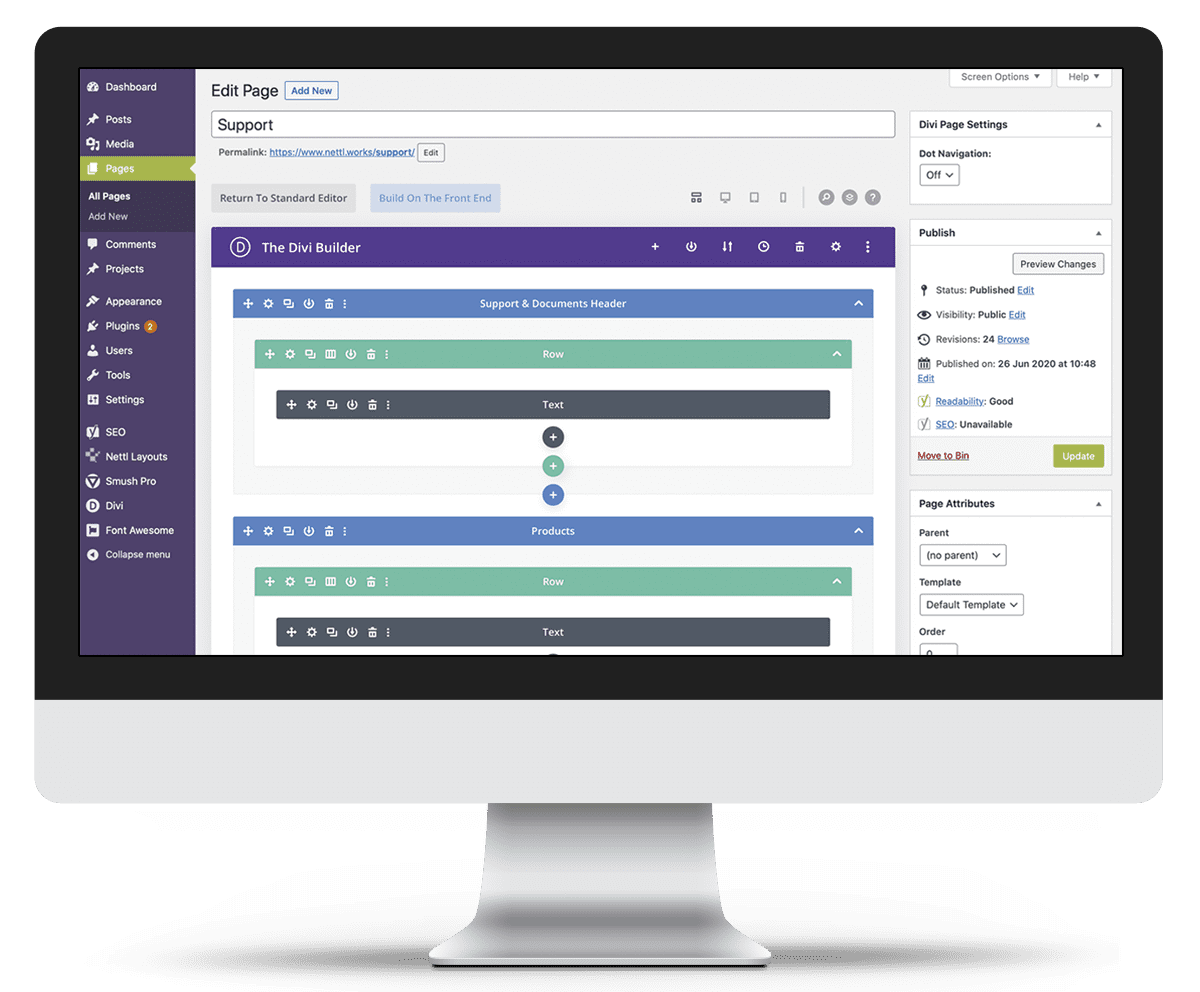 Build Websites
Turn graphic design skills into web design skills. Simply. Use our drag 'n' drop builder, Brambl. Choose a theme or layout from our library. Or design from scratch with our WordPress visual building tool. Even build webshops without coding. The Nettl system makes it easy, and helps if you get stuck.
Instant Install
No need to get down and dirty with server configurations. Your clients aren't paying you for admin time. With the Nettl system, you're ready to start designing your client's website in just a couple of minutes.
Fast Paths
Every business has common problems. So our Nettl Geeks spend time working out how to solve them. They share those instructions as "Fast Paths". Your team can follow these 'digital recipes' and deliver solutions more quickly.
Webex Surgeries
Technology moves so fast. Software gets updated every day. So the Nettl Geeks host regular live online surgeries. They pick a different relevant, tech-related topic each time. We record these and add them to our resource library.
Geek Channel
A private community of problem solvers. If you get stuck on a web project, the Geeks will assist. Just post your question on the Geek Channel and harness the brain power of peers who've probably tackled and solved the same problem.
Layout Packs
Choose a ready-made layout if you want something beautiful, delivered quickly. They're often a great way to start, then customize your design to suit. The Nettl system has hundreds of themes and pre-made layouts built-in.
Creators
For those times when your design team is too busy. Nettl Creators are your extra web design resource. Upload a brief, and our human designers will build it for you. Within a set time-frame. For a low fixed fee.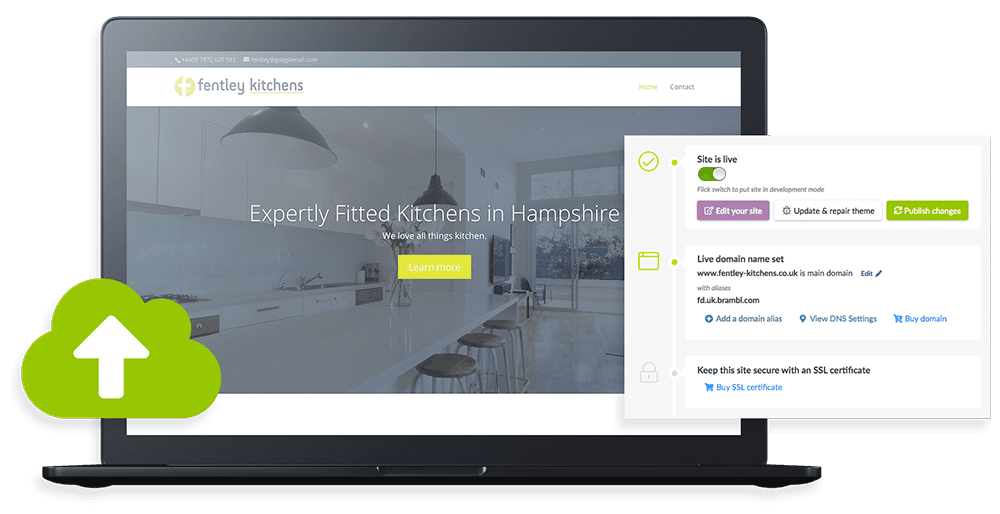 Launch Websites
Putting websites live can be painful. It's really easy to screw things up. The Nettl system makes life simpler. Just flick a switch to push sites live, instantly. Add domain names and SSL certificates without getting developers involved. And we'll regularly back the site up for you. Just in case.
Plugin Library
The Nettl system includes developer licenses for many popular plugins. Browse our online solution catalog and instantly add features to your project, free or at a low cost.
Integrated Hosting
Every site is hosted in Amazon AWS cloud as standard. There's no need to learn how to configure servers or fiddle with SFTP. We've automated all the tricky stuff.
Domain Library
Every website needs a domain name. Search and find the perfect domain for your client's project. Billing and annual renewals are handled effortlessly by the Nettl system.
Simple SSL
E-commerce, forms, and sites which collect client details need to be secure. Add the secure padlock to your clients sites with one click. The system takes care of the rest, including billing.
Backups
We take frequent backups of your site automatically. If a client manages to screw something up (or your team does something silly), it's easy to rollback to a previous version.
One Click Launch
Ready. Set. Launch. Once your client has approved design, follow our step-by-step online process to send your site live, effortlessly.
Simply and easily.
Manage Websites
Every website you sell has the opportunity to build recurring revenue streams. Websites need hosting, usually paid monthly. Domain names and SSLs need renewing annually to keep sites secure. We encourage clients to take out monthly Care Plans to keep them up to date. All these subscriptions are handled automatically by the Nettl system. Connect your bank account via Stripe and get paid automatically by credit card or ACH.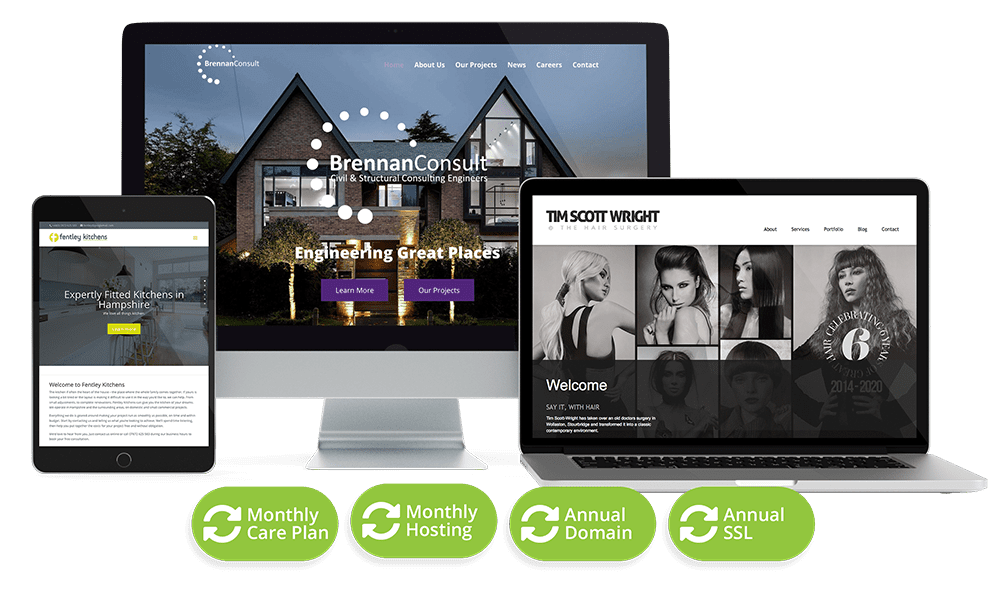 WEBSITE MANAGEMENT TOOLS:
Subscriptions
Build recurring revenue, and get paid whilst you sleep. The Nettl System can automatically collect client payments via credit/debit card or ACH. For every subscription, every month.
Care Plans
Technology moves quickly. Systems need upgrades to stay safe. Use our Geeks to maintain and update client sites, each month for a fixed fee and earn recurring revenue.
Renewals
Domains, SSLs, plugins and hosting are continuous requirements for website. Let the Nettl system renew, bill, and collect payments on your behalf.
Invoicing
Every day the Nettl system creates invoices, branded as your business, for instalments due.
The system also personalizes and manages your order forms and client communications.
Payments
You could collect payments manually. We think it's best to securely save a client's credit card against their account, then let the Nettl system charge and match payments to client invoices.